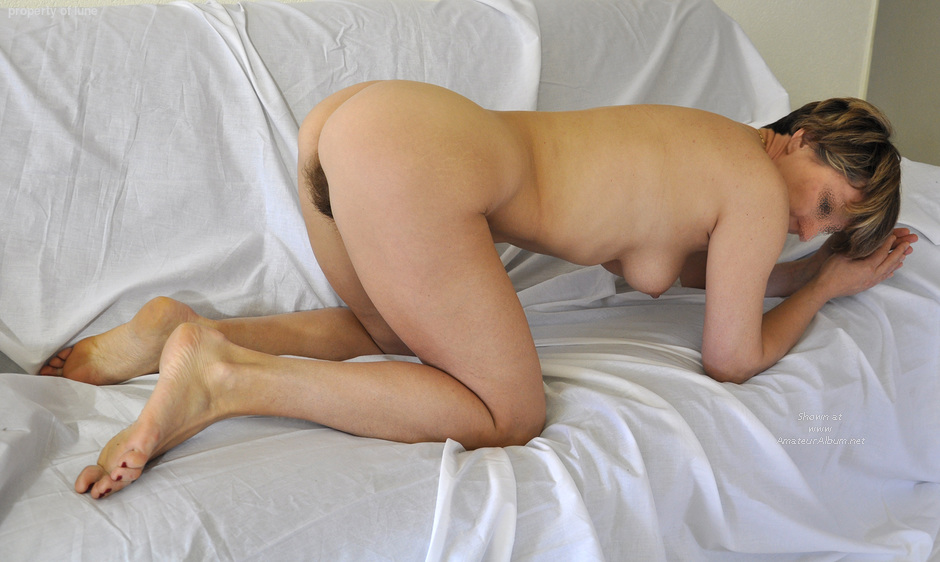 Date: Sep 12, 2017
Views:

1047

Rating:

11

Filesize: 159kb (large image filesize: 633kb)
Comments

Romanholiday Couple 52&52 y.o.
Member since: Jun 30, 2017
Rating: 445

What a great pose! So sexy!




Sep 12 2017 01:04 pm

snooker57 Couple 40&30 y.o.
Member since: Oct 8, 2014
Rating: 36

beautiful

Sep 12 2017 01:04 pm

SandyetSteph Couple 46&46 y.o.
Member since: Aug 23, 2017
Rating: 272

Sublime de la tête aux pieds. Encore encore.

Sep 12 2017 01:20 pm

dom30nett Male 42 y.o.
Member since: Jul 12, 2008
Rating: 8

Sexy mlf LaDy

Sep 12 2017 01:28 pm

kanedaxxx Male 22 y.o.
Member since: Aug 26, 2017
Rating: 63

makes me very horny your bush

Sep 12 2017 06:01 pm

xKAZx Male 41 y.o.
Member since: Feb 6, 2012
Rating: 14

prête au plaisir

Sep 13 2017 06:12 pm

Ri4fun Couple 49&44 y.o.
Member since: Feb 23, 2014
Rating: 914

mmm sweet hairy pussy great ass and them soles mmmmmmmmmmm

Sep 13 2017 06:26 pm

only tribute Male 48 y.o.
Member since: Sep 14, 2017
Rating: 13

mmmm can I only tribute?remember me ''berk''(tributeman) here

wanna my tribute? pls send message ın aa

or send mail besttribute@hotmail.com

Sep 16 2017 01:57 pm
Horny amateurs on cam. Come and play right now!
HD

Short Update Show Today! Let me update you about my moving!

HD

'CrazyGoal': ✨something off @ every goal ✨

HD

Doscielos19 Maybe tits LOL

HD

Fuck every goal [42 tokens remaining]

HD

Goal reached! Thank you we love you! We're back!! Let's have some FUN!!
---